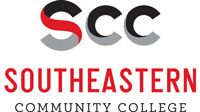 West Burlington, IA-  Southeastern Community College could soon be adding a new gymnasium on the West Burlington campus.
The Hawk Eye reports that SCC president Dr. Michael Ash presented a new "Student Center" project proposal to the Board of Trustees during a meeting on Monday.
The proposed center would be a multi-level facility located next to Loren Walker Arena.  The first floor would feature a court and running track, and the second floor would feature an exercise area.
The Quad Cities-based firm Shive-Hattery Architecture and Engineering won the bid to design the facility.
The board is expected to meet in August to order the construction of the center.