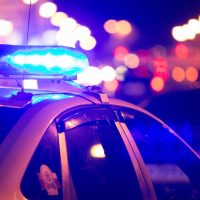 Carthage, Ill-  The Hancock County Sheriff's Office has announced the arrest of a Keokuk man for unlawful use of weapons.
According to a news release, on Monday, July 19th, 2021, at about 2:10 PM Hancock County dispatch received a report of a disturbance at 1775 Main Street in Warsaw, IL.
Deputies made contact with 36-year-old Richard E Rhodes and 33-year-old Christopher Rhodes, both of Keokuk, who had left the scene on bikes as deputies arrived.  During the investigation, Richard Rhodes began to position his body and hold his waist with his right hand, which prompted the deputy to ask him if he was carrying weapons.
The deputy began to pat down Richard Rhodes, who then pulled away and attempted to elude the deputy.  He was apprehended and deputies found a large hunting knife and a set of brass knuckles concealed on his person.
Rhodes was transported to the Hancock County Jail where he was charged with Unlawful Use of Weapons.  A subsequent charge of resisting arrest will be requested at his initial court appearance.