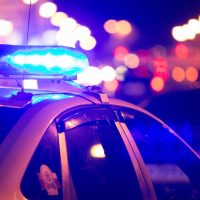 Carthage, Ill.- The Hancock County Sheriff's Office has announced charges for a Pontoosuc woman who was injured in a DUI ATV crash.
According to a news release, at about 4 PM Monday, July 19th 2021, Authorities received a report of an ATV crash with injuries at 3rd and Mercer street in Pontoosuc, Il.
Nauvoo and Lomax ambulances were dispatched along with Hancock County Sheriff's Deputies. Deputies discovered that 52 year old Michelle Olson-Ruiz of Pontoosuc was driving an ATV on 3rd Street and failed to negotiate the intersection with Mercer Street due to high speeds.
Olson-Ruiz was also found to be intoxicated. She was transported to Fort Madison Community Hospital for treatment of her injuries.
Deputies charged Olson-Ruiz with Driving under the Influence of Alcohol, Operation of an ATV on a Roadway, and Failure to Reduce Speed to Avoid a Crash.
Olson-Ruiz was issued the citations and left in the care of the hospital.