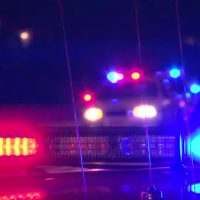 Burlington, IA-  The Des Moines County Sheriff's Office has announced the citation of a Mount Union man for possession of Marijuana.
According to a news release, on Wednesday, July 21st, 2021, at about 1:15 AM a Des Moines County deputy stopped a vehicle for speeding near the 200 block of E. Old Highway 34 in Danville.
While the vehicle was still moving, the deputy observed the driver throw a plastic bag out the driver's window of the vehicle. Once stopped, the deputy identified the driver of the vehicle as 21-year-old Seth William Davis of Mount Union.
The deputy smelled the odor of marijuana coming from the vehicle and questioned Davis about the bag that was thrown from the vehicle. Davis admitted he had thrown a bag of marijuana out the window.
The bag of marijuana was then retrieved, and Davis was issued a summons to appear in court for possession of a controlled substance.