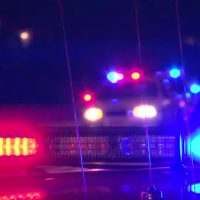 Burlington, IA-  A police chase in Burlington on Wednesday,  September 8th, 2021, ended with a rollover crash.
The Hawk Eye reports that 24-year-old Cody Pedigo of Burlington was speeding westbound on Angular Street at about 4:30 PM Wednesday.  Pedigo was attempting to elude a marked police squad car.
Pedigo then attempted to pass a 2006 Pontiac Grand Prix driven by 38-year-old Tara Dawn Septer of Burlington.  Pedigo sideswiped the Grand Prix, hitting it on the rear driver's side.  Pedigo then drove into the eastside lane and struck a vehicle driven by 38-year-old Patty McConnell of Burlington.
Pedigo's vehicle rolled over from the impact and came to rest on its roof on the south curb of Angular Street.
Pedigo and McConnell were taken by ambulance to the hospital.  The extent of their injuries is unknown.