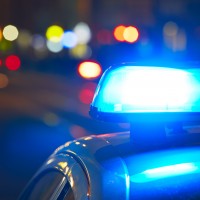 Burlington, IA-  A Burlington man was arrested while attempting to run from police on Saturday, September 11th, 2021.
The Burlington Beacon reports that Burlington Police heard the sound of gunshots at about 9:35 PM Saturday, near Midtown Gardens.  Officers searched the parking lot and spotted a man, later identified as 32-year-old Naquane Daryion Givan of Burlington.
Officers made contact with Givan and noticed he had a gun in his belt, which he threw under a parked vehicle before running away.  Police pursued him on foot and a taser was used on Givan as he attempted to get inside one of the apartments.
Officers recovered the gun that Givan discarded and shell casings, although the casings did not match the caliber of the gun. No one had been injured and police did not find anything hit by gunfire.
Givan was arrested for being a felon in possession of a firearm, interference with official acts, and being ineligible to carry a weapon. Given also had an active arrest warrant from Des Moines County.