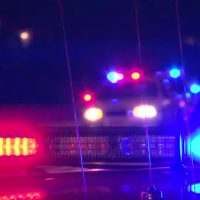 West Burlington, IA- The West Burlington Police Department has announced multiple arrests stemming from a search warrant.
On Wednesday, September 8, 2021, Southeast Iowa Narcotics Task Force Detectives, West Burlington Patrol Units, Burlington Criminal Investigation Detectives, Des Moines County Sheriff's Department executed a search warrant at 537 Spring in West Burlington as part of an ongoing narcotics investigation.
Inside the residence detectives located 11 individuals, drug paraphernalia, packaging material associated with a home that drug use is common.
Among those found in the residence, 3 men were arrested.  Joseph Lee Caskey was arrested and charged with Maintaining a Gathering for a controlled substance and Keeping a premise for Controlled Substance Violation.
Logan Ryan Charles Smith was charged with Possession of a controlled Substance, and Larry lee Lewis was arrested on an active warrant for Failure to Appear on a Possession of a Controlled Substance charge.