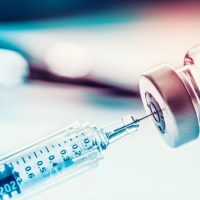 Burlington, IA-  Des Moines County Public Health will be hosting three vaccination clinics this week.
The Hawk Eye reports that the health department will host clinics at the public health department office at 522 North 3rd Street on Wednesday and Thursday from 10 AM until 3 PM.
A drive-thru clinic will also be held at the county fairgrounds from noon until 6 PM Friday.
Residents will be able to receive a first or second shot of either the Johnson and Johnson or Moderna vaccine.  Third doses of vaccine may also be available to those who qualify.
For more information, visit DMcounty.org