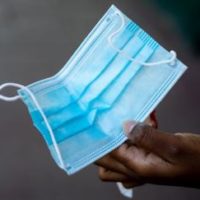 West Burlington, IA-  The West Burlington School district will be ending its mask mandate effective Friday, October 8th.
The Hawk Eye reports that the board voted 3 to 0 on Thursday to end the school's mandate which was instituted on September 13th.
Students and staff will no longer be required to wear masks in school facilities effective Friday.
According to Public Health data, the school's positivity rates are below 2%, and the county's positivity rate is at 10%