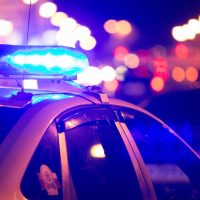 Burlington, IA- The Des Moines County Sheriff's Office has announced the arrests of two people stemming from the same traffic stop.
According to a news release, on Thursday, October 7th, 2021, at about 8:26 PM, a deputy with the Des Moines County Sheriff's Office stopped a vehicle at Division St. and Flint Hills Dr. for an equipment violation.
During the traffic stop, an open-air K-9 sniff was conducted around the exterior of the vehicle. The K-9 alerted to the odor of illegal narcotics and a search of the vehicle was conducted. Deputies located approximately 33 grams of methamphetamine, digital scales, packaging material, and drug paraphernalia inside the vehicle.
The driver of the vehicle, 36-year-old Phillip Daniel Pugliese of Wayland and the passenger, 33-year-old Pepsi Dawn Smith of Burlington were both arrested and charged with possession with intent to deliver methamphetamine and failure to affix drug tax stamp.
Both were taken to the Des Moines County Jail and their bond was set at $100,000.