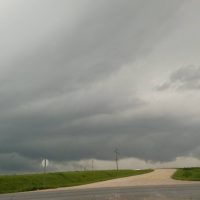 Burlington, IA-  Severe weather on Monday caused storm sirens to sound in Burlington.
Officials with Des Moines County Emergency management told the Hawk Eye that Des Moines County Communications received a warning of possible rotating clouds in the sky, which can lead to tornadoes.
This warning led to the severe weather sirens in the area being set off.  No severe weather warnings were activated due to the storm system weakening before it reached Burlington.
The sirens did cause students at Burlington schools to take shelter in storm safety areas for about an hour, which did cause some bus routes to be slightly delayed.