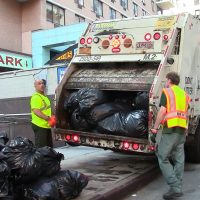 Burlington, IA-  A reminder for Burlington residents, Thanksgiving is a holiday for City Solid Waste crews.
Trash from Thursday's rout will be collected on Friday, November 26th.  There will be no leaf collection Thanksgiving week. Leaf collection will resume on Monday, November 29th and will end on December 10th.
Remember to always set out trash by 7AM.