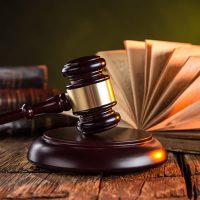 Burlington, IA-  A Burlington woman has pleaded guilty to serious injury by vehicle related to the June 2020 crash that seriously injured a Burlington teen.
The Hawk Eye reports that 25-year-old Shelby Whittaker plead guilty to a charge of serious injury by vehicle as she was preparing to stand trial for charges related to the accident.
Whittaker had been charged with drunk driving and hitting 14-year-old Spencer Weir, who was riding his bike at the time.  Weir suffered multiple serious injuries and has gone on to make a recovery.
Trial for Whittaker was set to begin on Tuesday, but she and her lawyer entered a plea deal and only plead guilty to the serious injury charge.
Whittaker faces multiple fines and up to five years in prison when she's sentenced in February.