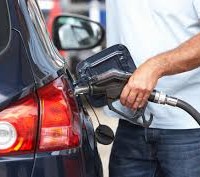 Springfield, Ill. (AP) — Illinois fuel retailers argued in a lawsuit that a requirement to post signs alerting consumers about a six-month freeze in the state motor-fuel tax unconstitutionally compels them to promote Gov. J.B. Pritzker's reelection campaign.
The Illinois Fuel & Retail Association and others filed the lawsuit in Sangamon County Circuit Court against the Illinois Department of Revenue.
At issue is a sign retailers must post on each fuel pump beginning July 1 as a result of the General Assembly and Pritzker freezing the motor fuel tax for six months.
The lawsuit says it violates the First Amendment by compelling political speech.