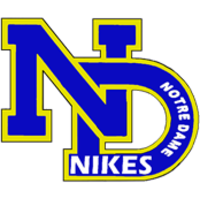 Burlington, IA-  Burlington Notre Dame has announced the winners of this year's Pot O' Blue and Gold drawing.
The winners were selected in a live drawing Saturday, whit the top prize of $100,000 being won by Tom and Gigi Bonar.
Other big winners included Dawn Rohrer taking the second-place prize of $10,000, 3rd place and $5,000 was won by Sean Stevens, 4th place and $2500 was won by Betty Fedler, and $1500 and fifth place went to Pat Oleson.
To see a full list of winners, visit the Burlington Notre Dame Facebook Page.
All proceeds from the Pot O' Bule and Gold drawing benefit Notre Dame Teacher's retirement funds, as well as technological improvements for the school.