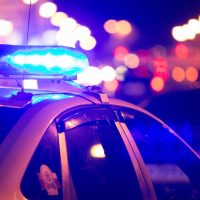 Danville, IA-  The Des Moines County Sheriff's Office has reported the arrest of a Florida woman for drug and firearm charges.
According to a news release, at about 4:34 AM Tuesday, June 7th a Des Moines County Deputy observed a female sleeping inside of a vehicle at Waters Community Park, 19364 Roosevelt Street, in Danville, IA.
Due to the park being closed, the deputy made contact with the woman, who was identified as 53-year-old Dulcie Gay Lake of Crystal River, Florida.
While speaking with Lake, the deputy smelled an odor of marijuana coming from the vehicle. A search of the vehicle was conducted and deputies located over 350 grams of marijuana, drug paraphernalia, and a .357 revolver.
Lake was placed under arrest for possession of a controlled substance, possession of drug paraphernalia, failure to affix a drug tax stamp, and person ineligible to carry a dangerous weapon.
Lake was then transported to the Des Moines County Jail, and her bond was set at $5000.