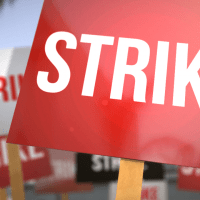 Madison, Wis.-  Union representatives and Case New Holland are planning to resume negotiations as the strike reaches its 7th week.
The Hawk Eye reports that CNH and UAW Local 807 Union representatives will return to Madison, Wisconsin to resume contract negotiation Tuesday.
This return to negotiations comes as a group of US Senators, led by Vermont Senator Bernie Sanders, plan to visit striking workers in Racine Wisconsin and Burlington on Friday.