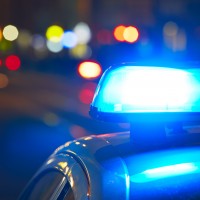 West Burlington, IA-  Authorities are investigating a shooting incident at West Burlington pool in which one person was shot in the neck.
West Burlington Police Sergeant Eldon Melssen told the Hawk Eye that around 4:45 PM Tuesday, a man believed to be in his late 20s or 30s, was shot once in the neck.  Bystanders were able to slow the victim's bleeding before EMS arrived. The man was later taken to the University of Iowa Hospitals and Clinics for treatment.
No further information on the victim was made available.
Witnesses say the suspect drove up in a blue minivan, shot the victim, then fled the scene.  The pool was subsequently closed down and will remain closed until Thursday, June 16th.
Authorities are continuing to investigate the incident.  Additional information will be released as it becomes available.