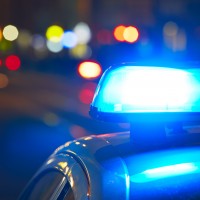 West Burlington, IA-  Authorities have identified the man who was shot in the parking lot of the West Burlington Pool.
According to the Iowa Department of Criminal Investigations, at about 4:45 PM Tuesday, The West Burlington Police Department received reports of shots fired at the West Burlington Pool.
Upon arrival, officers found 28-year-old Devontae Richardson, bleeding from a single gunshot wound to the lower part of his face.
Richardson was transported to Southeast Iowa Regional Medical Center, and later to the University of Iowa Hospitals and Clinics, where he remains in stable condition.
Authorities have also seized the vehicle believed to have been used by the shooter in the incident, but have yet to make any arrests.
Authorities believe this to be an isolated incident, and there is no threat to the general public.