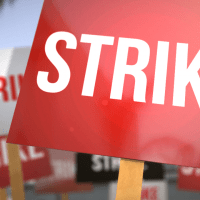 Burlington, IA- United Auto Workers Local 807 Union representatives have returned to Burlington after contract negotiations with Case New Holland failed.
Local 807 president Nick Guernsey told the Hawk Eye that the two parties abandoned talks after the company put forward a proposed contract that was nearly unchanged from the previous offer.
CNH plant workers in Burlington and Racine Wisconsin have been on strike since May 2nd. This comes as a group of US senators led by Vermont senator Bernie Sanders, have shown support for the striking workers. Sanders will visit workers Friday, as well as host a town hall at the Crapo Park Bandshell.
That event begins at 3:30 PM