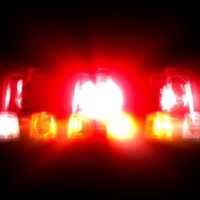 Burlington, IA- One family pet was killed as the result of a Burlington house fire.
According to a news release, at 2:47 AM Thursday, June 16th the Burlington Fire Department was alerted to a house fire at 1210 North Central Avenue in Burlington.
The acting Battalion Chief and a police officer arrived on the scene and found smoke and flames coming from the first floor window of the two-story home. They located the sole occupant escaping the fire from the back of the home. Firefighters had the fire under control by 3:40 am.
Damage estimates are still being assessed, but the home is likely a total loss. A family pet was killed in the fire.
According to the fire department, the home was not insured and did not have working smoke detectors. The cause of the fire was determined to be an electrical failure involving a portable window air conditioner.