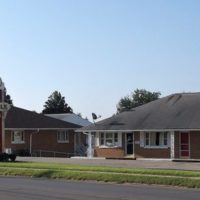 Burlington, IA-  The President of Transitions DMC is leading a committee seeking to convert the Lincolnville Motel into a homeless shelter.
The Burlington Beacon reports that before that can happen, a rezoning hearing, opposition from surrounding homeowners and businesses, and other obstacles must be taken care of.
Transitions DMC President Craig Fenton said that funding is a big obstacle for the project.
Fenton said a tentative offer from Transitions DMC to purchase the motel has been accepted, but the sale is dependent on a grant from the National Housing Trust Fund.
Fenton said that they will know the status of the grant, along with how much money they will be allocated by September 1st.