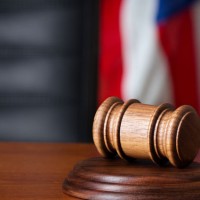 Des Moines, IA-  A Des Moines man was sentenced Wednesday to over 2 years in prison for criminal HIPAA violations.
49-year-old Dustin James Ortiz was sentenced to 27 months in prison after pleading guilty to two counts of  a federal indictment charging conspiracy to wrongfully obtain and disclose individually identifiable health information, and wrongfully obtaining individually identifiable health information.
According to court documents, Ortiz conspired with an employee of the Veterans Affairs Medical Center in Des Moines to obtain identifiable health information of a person that was maintained by the VAMC.
The records Ortiz sought to and did obtain pertained to the victim's mental health conditions and medications. Ortiz obtained this information without the authorization required by law. Ortiz then disclosed the records to a third party.
Because the conduct involved the intent to transfer and use the health information for personal gain and malicious harm, it was a felony under federal law.
The Health Insurance Portability and Accountability Act (HIPAA) is a federal law that requires standards to protect sensitive patient health information from being disclosed without the patient's consent or knowledge.