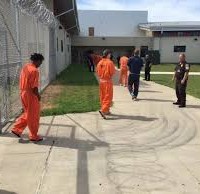 Fort Madison, IA-  An inmate at the Iowa State Penitentiary in Fort Madison has died.
TV Station KHQA reports that Elvin Gilroy, who had been serving a life sentence for First Degree Murder from Kossuth County, was pronounced dead due to natural causes at 9:40 AM Monday, June 27th.
Gilroy died while in hospice at the prison, where he had been housed due to chronic illness.