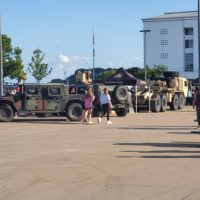 Burlington, IA- Authorities in Burlington are inviting the public to attend the 2022 National Night Out.
National Night Out is an annual event that allows the public to meet and interact with local law enforcement and first responders.
This year's event will take place Tuesday, August 2nd from 6 to 8 PM, in the parking lot south of Burlington Memorial Auditorium.