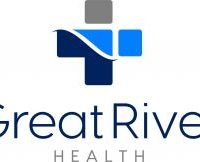 West Burlington, IA-  Southeast Iowa Regional Medical Center has closed the skilled care unit and is limiting bed capacity in other parts of the West Burlington hospital as it seeks to recover from operating losses of over $40 million.
The Hawk Eye reports that Great River Health notified employees last week of the changes which went into effect Monday.  Along with the closure of the skilled care unit, the West Burlington hospital's acute care, cardiovascular health and intensive care units will be limiting bed capacity.
Great River Health CEO Matt Wenzel said the measures were made to make up for staff shortages as the hospital seeks to scale back the use of travel staff, which costs much more.
According to Wenzel, the hospital just closed its fiscal year, and their losses are over $40 million, and about half of those losses were because of the use of traveling staff.