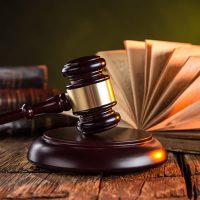 Davenport, IA-  The man convicted in the 2020 boat crash in LeClaire that killed two people was sentenced Wednesday, August 3rd to 1 year in jail.
TV Station KWQC reports that James Thiel Sr. of Pleasant Valley was sentenced Wednesday to one year in the Scott County Jail for his part in the fatal boat crash.  However, all but 90 days of his sentence was suspended.
Following the hearing on Wednesday Thiel was taken into custody but spent under an hour in jail before posting bond.  Pending an appeal of the case, Thiel will remain free.
Thiel was convicted in April of Involuntary Manslaughter for his part in the fatal crash.