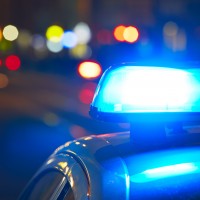 Burlington, IA-  The Burlington Police Department has announced the results of an evening time saturation project conducted by local law enforcement.
According to a news release, on Thursday, September 15th, the Burlington Police Department in coordination with the Iowa State Patrol, Des Moines County Sheriff's Office, and West Burlington Police Department conducted an evening time saturation patrol project.
This project was focused on identifying impaired drivers.  Law enforcement conducted several traffic stops during this project which resulted in a multitude of traffic citations being issued.  Law enforcement also made several arrests based on these traffic stops to include warrants, weapons violations, and drug offenses.
The project was partially funded by the Iowa Governor's Traffic Safety Bureau.