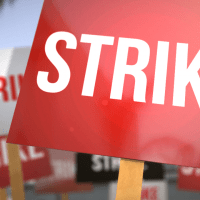 Burlington, IA-  Representatives from the United Auto Workers union and CNH have returned to the negotiating table.
A UAW local 807 representative told TV station WQAD that both parties had returned to the negotiating table this week.
Workers at CNH plants in Burlington and Racine Wisconsin went on strike on May 2nd, seeking a better deal from the company.  The strike is the longest work stoppage in Iowa since the John Deere strike last fall.
Negotiations on a new contract between CNH and the UAW have been ongoing since May.