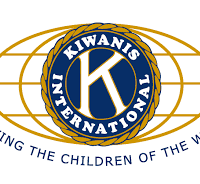 Burlington, IA-  Two members of the Burlington Kiwanis club were recently recognized for their service to the community.
The Hawk Eye reports that Jeff Rucker and John Bentler were presented with the Leroy Award during a ceremony in September.
The Leroy Award was created by former Kiwanis Club president Dave Vavroch in 2003, in honor of Leroy Pease for his service to the club, as well as the community.
The award recognizes similar contributions by club members.