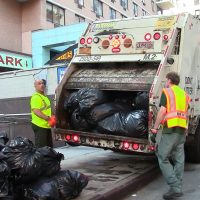 Burlington, IA-  The city of Burlington would like to remind residents that Thanksgiving is a holiday for Burlington Solid Waste and Area Recyclers.
Trash from Thursday's route will be collected on Friday, November 25th, and recycling from Thursday will be collected on Wednesday, November 23rd.
The day after Thanksgiving is not a holiday for trash and recycling.  Please remember to always set trash out by 7:00 a.m.
There will be no leaf collection on Thanksgiving week.