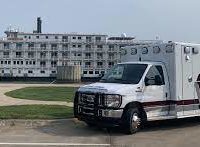 Lee County, IA-  The Lee County Board of Supervisors on Monday appointed a new Lee County EMS Director.
TV Station WGEM reports that Mark Long was appointed as the new director of Lee County EMS.
Long takes over the position after the previous director, Dennis Cosby, resigned from the position in October.
Long is a Lee County native, who began his career in 2011 with Lee County EMS.