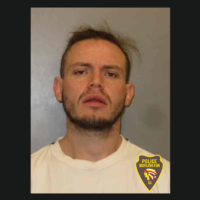 Burlington, IA-  A Burlington man wanted on multiple arrest warrants was arrested Wednesday, January 19th.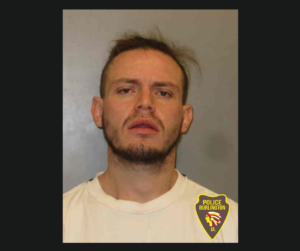 (Photo: Burlington Police Department)
According to a news release, 29-year-old Zachary Judd (above) was recently wanted for a probation violation, and Burlington officers attempted to stop a vehicle Judd was in on several occasions.  When officers tried to stop the vehicle, Judd would flee.  Officers were forced to terminate the pursuit due to Judd driving so recklessly, the danger to the public was too high.
Police say during one pursuit, Judd drove into on-coming traffic at high speeds.
On January 7th, Judd was featured on the Burlington Area Crime Stoppers Facebook Page as a wanted fugitive.  Multiple tips were called into Crime Stoppers, but Judd was either not located, or fled from officers.
On Thursday, January 19th, at about 9 PM, a tipster called Crime Stoppers and gave officers an address where Judd was. Officers surrounded the residence and spoke to the occupants inside, and they said Judd was hiding in the house.  Judd surrendered to Burlington Officers after a brief negotiation.
Judd was arrested on a Henry County warrant for probation violation with a $20,000 cash-only bond.  He was also arrested on 13 other warrants as a result of his driving while fleeing from police.