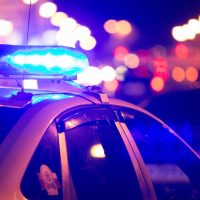 Washington, IA-  The current mayor of Washington, Iowa has been arrested on a charge of 3rd-degree sexual abuse.
According to the Iowa Department of public safety, on Tuesday, January 24th, Jaron Rosien, Mayor of the City of Washington, turned himself into Washington County Law Enforcement on the criminal charge of 3rd Degree Sex abuse.
On January 11th, investigators interviewed a 27-year-old man who alleged that Rosien sexually abused him at a bar on January 8th.  The DCI obtained a search warrant for the security camera footage of the bar, which showed an individual believed to be Rosien, approaching the victim and inappropriately touching them.
According to a criminal complaint, Rosien admitted to "behaving flirtatiously" with someone matching the description of the victim, but couldn't remember specific events of the evening, due to him being intoxicated.