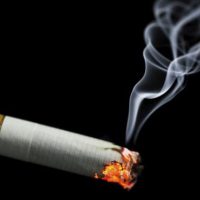 Burlington, IA-  The Burlington Police Department has cited three businesses for selling tobacco to underage customers.
On Monday, January 23rd, the Burlington Police Department conducted compliance checks on businesses licensed to sell tobacco in Burlington.
Of all the businesses where compliance checks were performed, three were cited for selling tobacco to underage buyers.
The legal age to buy tobacco products in Iowa was raised from 18 to 21 in 2020.
The Iowa Alcoholic Beverages Division (ABD) regulates and licenses establishments that sell alcoholic beverages and tobacco in Iowa. ABD contracts with agencies for compliance checks at all tobacco, alternative nicotine, and vapor product retail outlets located within their jurisdictions.
A full list of businesses involved in the compliance checks can be found on the Burlington Police Department Facebook Page.