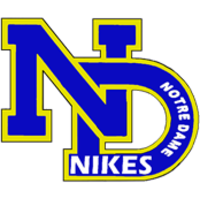 Burlington, IA-  Burlington Notre Dame has announced that tickets for the annual Pot O' Blue and Gold Drawing are now on sale.
The Pot O' Blue and Gold is annual fundraiser that support teachers' salaries, curriculum, technology and the teachers' retirement fund at Burlington Notre Dame.
Anyone who purchases a $100 ticket has a 1 in 53 chance of winning a cash prize.
The drawing will be held Saturday, May 20th, and will be available to watch live on the Burlington Notre Dame Facebook Page.
For more information, visit Burlington Notre Dame on Facebook.