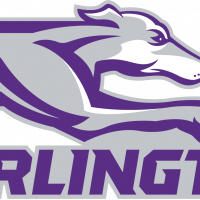 Burlington, IA-  The Burlington Community School District has announced a new Director of Curriculum.
Stephanie Vititoe has been selected as the Assistant Director of Curriculum for the Burlington Community School District. She will officially begin her new role on July 1, 2023.
Ms. Vititoe currently serves as the Director of Curriculum and Instruction for the Keokuk Community School District. She has 10 years of school leadership experience, including serving as Curriculum Director, Assistant Principal, Principal, and as a regional Mentoring and Induction Coach.
Prior to that, she taught high school business courses and Talented and Gifted programs. Ms. Vititoe holds a Masters Degree in Curriculum and Instruction from Buena Vista University and completed the School Administration Licensure program through Viterbo University's Iowa Center.
"I am excited to welcome Ms. Vititoe to our team," BCSD Curriculum Director Cory Johnson said. "Her dedication, enthusiasm, and past experiences will be valuable assets for our District. I look forward to the opportunity we have to expand our leadership capacity and to have an even more profoundly positive impact on each student's educational experience."
In her role as Assistant Director of Curriculum, Ms. Vititoe will work with Johnson to provide leadership and support in implementing, maintaining, monitoring, and aligning district educational programs.