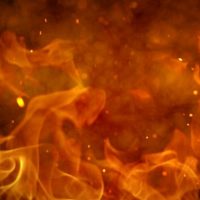 West Burlington, IA-  The West Burlington Fire Department says a driver was unharmed after a truck caught fire at a Casey's gas station.
The Hawk Eye reports that West Burlington Firefighters were called to the Casey's gas station at 501 East Mount Pleasant Street at 5:41 PM Monday, March 13th.
Fire crews arrived and found a 1995 Ford F-250 engulfed in flames near the parking lot.  The driver was the sole occupant of the truck and was safely away from the truck when firefighters arrived.
Firefighters extinguished the fire in about eight minutes.
The owner of the truck told firefighters that he was putting gas in the truck and noticed smoke when he went to move the truck.  He moved the truck away from the building and the gas pumps and got out before the interior caught fire.
It was determined the fire started on the passenger side of the vehicle near the front wheel well.