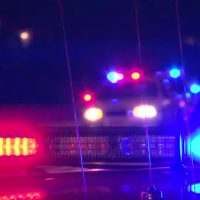 Quincy, Ill.-  The Illinois State Police Division of Criminal Investigation West Central Illinois Task Force has announced the arrest of a Missouri woman for Methamphetamine Tracking.
According to a news release, on Tuesday, March 14th, Agents with the WCITF began a narcotics investigation near 6th Street and Harrison Street in Quincy.
During the investigation, the Quincy Police Department made a traffic stop on a vehicle driven by 34-year-old Amanda Carroll of Monroe Missouri.
During a probable cause search of Carroll's vehicle, Agents found more than 250 grams of methamphetamine. Carroll was later arrested and transported to the Adams County Jail.
On Wednesday, Carroll was charged with Methamphetamine Trafficking and Methamphetamine Delivery.
The investigation is ongoing.