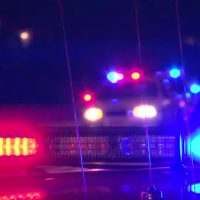 Ottumwa, IA-  The Ottumwa Police Department has announced the arrest of a man for 1st Degree Kidnapping as a result of an investigation into a missing person.
According to a news release, on Tuesday, March 14th, the Ottumwa Police Department took a missing person report for an adult female.  It was reported the victim came to Ottumwa on March 9th to clean out her apartment and did not return home.
On Wednesday, March 15th, at about 4:30 PM, officers located the victim in the 400 block of South Madison Avenue in Ottumwa.  The victim told police that she had been held captive for several days and was not allowed to leave.
During this time, the victim was both physically and sexually assaulted.
As a result of the investigation, 43-year-old Michael Steven Eastwood of Ottumwa was arrested and charged with 1st-degree kidnapping.