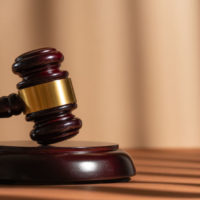 Fort Madison, IA-  A Fort Madison man has been sentenced to 40 years in prison for sexual abuse of a minor and invasion of privacy.
According to a news release, 51-year-old Charles Dean Meyer of Fort Madison was sentenced Friday, March 24th, to 40 years in the Iowa Department of corrections for invasion of privacy and sexual abuse of a minor.
Fort Madison Police Chief Mark Rohloff said that Meyer was the suspect in a two-year investigation into the placing of concealed cameras in the women's restroom of a restaurant in Fort Madison, where Meyer worked, as well as the sexual abuse of a minor.
The 40-year sentence was the maximum allowed under the conditions of the plea agreement reached in the case.
Following his prison term, Meyer will be placed on lifetime parole and will be required to register as a sex offender.