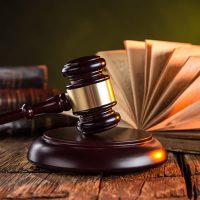 Des Moines, IA-  The Iowa Supreme Court has overturned lower court rulings that blocked Missouri utility companies from building new electric transmission lines in the state.
Radio Iowa reports that LS Power, Midcontinent, and Southwest Transmission challenged a law passed in 2020 that gave those who already owned electric lines in the state the right of first refusal on new projects.
The lower courts ruled the two companies had no case because there was not a current project they were bidding on. The Iowa Supreme Court ruled the companies are qualified to supply transmission lines and they would be harmed by not being able to bid on new projects.
The Supreme Court also ruled in favor of their argument that the Right of First Refusal issue was improperly thrown into an omnibus bill that passed late in the legislative session.
The court says the issue did not have the votes to pass on its own and attaching it to a bill that is sure to pass is a hallmark of what's known as logrolling.