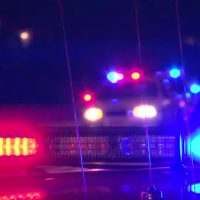 Fort Dodge, IA-  A former Fort Dodge man wanted in connection to a Christmas Day murder was arrested Saturday, March 25th, in Minnesota.
Radio Iowa reports that authorities say Darwin Green is currently being held in the Fillmore County Jail pending local charges as well as a warrant out of Webster County.
The Fillmore County Sheriff's office says deputies and Preston, Minnesota Police officers located Green in a residential garage north of Preston, which is 40 miles north of Decorah.
Authorities issued an alert for Green after he fled a traffic stop in the area on foot on Friday. Green is charged with aiding and abetting first-degree murder of the death of Montreail Dungy in Fort Dodge on December 25th.
Another suspect in the case, Lakendrick Mosely of Des Moines was arrested Friday night in the same Minnesota County where Green was arrested.