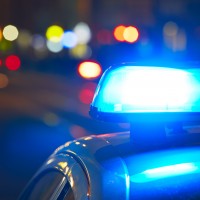 Galesburg, Ill.-  The Knox County Sheriff's Office has announced the arrests of two Galesburg men on drug and weapons charges.
According to a news release, at about 6:38 PM Wednesday, May 24th Knox County Deputies attempted to stop a vehicle for traffic violations in East Galesburg.
The vehicle attempted to evade Deputies and drive erratically. The vehicle left the roadway and entered a wooded area at which time the driver and passenger fled from the vehicle.
A Knox County K9 was deployed along with deputies, and the passenger was taken into custody.  The driver was later located at a residence in East Galesburg and arrested.
Multiple firearms, including assault rifles, several hundred rounds of ammunition, and methamphetamine was located inside of the vehicle.
The driver, 24-year-old Heaven L. Sundberg was charged with Fleeing or attempting to elude a Police Officer, Unlawful Use of Weapons, Resisting/Obstructing a Police Officer, Armed Violence, and Possession of a controlled substance.
The passenger, 28-year-old Steven L. Wallace was charged with Unlawful Use of a Weapon, Resisting/obstructing a police officer, Armed Violence, Possession of a controlled substance, and Unlawful use of a weapon/possession of a weapon by a felon.