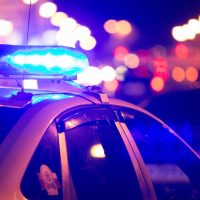 Burlington, IA-  The Des Moines County Sheriff's Office has announced the arrest of a Burlington man on multiple drug-related charges.
According to a news release, at about 4:16 AM Sunday, May 28th, a Des Moines County Deputy observed a vehicle leaving an abandoned property south of Burlington in rural Des Moines County.  The vehicle then sped off at a high rate of speed.
As the deputy attempted to catch up to the vehicle to perform a traffic stop, the deputy observed the vehicle pull into a driveway in the 4900 block of Summer Street and found it abandoned in a grassy/wooded area.
The driver, 38-year-old Dustin Holmes of Burlington was found nearby.
After further investigation, deputies located several items involved in the manufacturing of methamphetamine, including pseudoephedrine and anhydrous ammonia.  Holmes admitted to deputies that he stole the anhydrous ammonia from a farm in rural Henderson County Illinois.  Deputies also located a baggie of methamphetamine.
Holmes was arrested for possession of pseudoephedrine with intent to manufacture a controlled substance, possession of anhydrous ammonia with intent to manufacture a controlled substance, possession of a controlled substance 2nd offense, and failure to affix a drug tax stamp.
Holmes was transported to the Des Moines County Correctional Center. The Southeast Iowa Narcotics Task Force was called in to assist in the investigation.