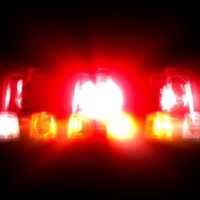 Burlington, IA- Authorities in Burlington are investigating the cause of an early morning garage fire.
According to a news release, at 1:38 AM Thursday, June 8th, the Burlington and West Burlington Fire Departments responded to a reported garage fire at 1414 Market Street in Burlington.
Firefighters arrived at 1:42 AM to find flames coming from the inside of the detached two-car garage. Firefighters were able to gain access and have the fire extinguished by 1:58 AM.
Fire damage to the garage is estimated at $10,000. The property was recently purchased at a Sheriff's sale and is currently vacant.
The cause of the fire is under investigation by the Burlington Police and Fire Departments and is considered suspicious.
Firefighters were assisted at the scene by Burlington Police and Alliance Energy. There were no injuries. Firefighters cleared the scene at 3:29 AM.