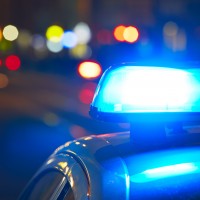 Oquawka, Ill.-  The Henderson County Sheriff's Office has announced the arrest of a Dalton, Texas man on multiple charges.
According to a news release, Henderson County Sheriff's Office received tips from Crime Stopper's reporters that 39-year-old Joshua Goff of Dalton, Texas was in the area and was a sex offender.
It is alleged that Goff has been in the rural Oquawka area for approximately a month.
Due to Goff's sex offender status, he is required to report his address to local authorities within 3 days.  Upon investigation,  Goff had not reported to Texas authorities that he would be moving or be in the area of Henderson County.
On Friday, June 9th, at about 7:30 AM, Goff was located sleeping in a tent in rural Oquawka and arrested.  During a subsequent search, Goff was found to be in possession of hypodermic syringes and methamphetamine.
Goff was charged with Unlawful Failure to Register as a Sex Offender, Unlawful Possession of Methamphetamine, and Possession of Hypodermic Syringes.  Goff was also arrested on a Warren County, IL warrant for Failure to Appear on multi-cases Operate Uninsured Motor Vehicle,  and a Harris County, TX warrant for Felony Unauthorized Use of Vehicle and Probation Violation.