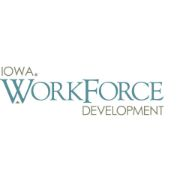 Des Moines, IA-  Iowa's unemployment rate increased to 3.2% in October, up from 3.1% a year ago.
According to a news release, the state's labor participation rate decreased from 68.8% to 68.4% but remains 0.3% higher than one year ago.  Meanwhile, the US unemployment rate rose to 3.9% in October, and the national labor force participation rate fell to 62.7%.
The number of unemployed Iowans increased to 56,000 in October from 52,800 in September.
The total number of working Iowans decreased to 1,679,900 in October. This figure is 8,300 lower than in September and 13,600 higher than one year ago.
For more information, visit workforce.iowa.gov.