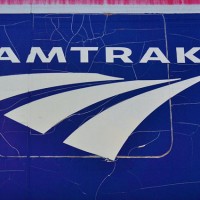 New Buffalo, Mich. (AP) — A 911 call center on Monday took some responsibility for an Amtrak train derailment last week in southwestern Michigan, saying it misidentified a crossing and contacted a different railroad to warn that a car was stuck on tracks.
The train with 200 passengers crashed into the empty car and a tow truck Thursday night near New Buffalo, about 70 miles (110 kilometers) east of Chicago. Six people on the train were taken to a hospital, though their injuries weren't serious.
The Chicago-bound train derailed but remained upright.
The Berrien County Public Safety Communication Center said it received two 911 calls about a car on the tracks, roughly 40 minutes before the crash.
Because of a "software issue," the wrong crossing was identified and CSX railroad was contacted — not Amtrak, the county said.
"It appears a technology failure and misidentification of a crossing contributed to the accident," 911 Director Caitlin Sampsell said in a statement.
Sampsell's remarks confirm what Amtrak said last week: The train's engineer had no warning about the stranded vehicle until it came into view at some point before the crash.
"If they had notified us properly, we would have stopped that train well short of the crossing," spokesman Marc Magliari said Monday.
Full service on the route, between Chicago and many Michigan communities, resumed Sunday.
The county said the technology problem at the 911 call center has been fixed.
"Someone could have been killed," area resident Gregg Fraley, who had called 911, told MLive.com.