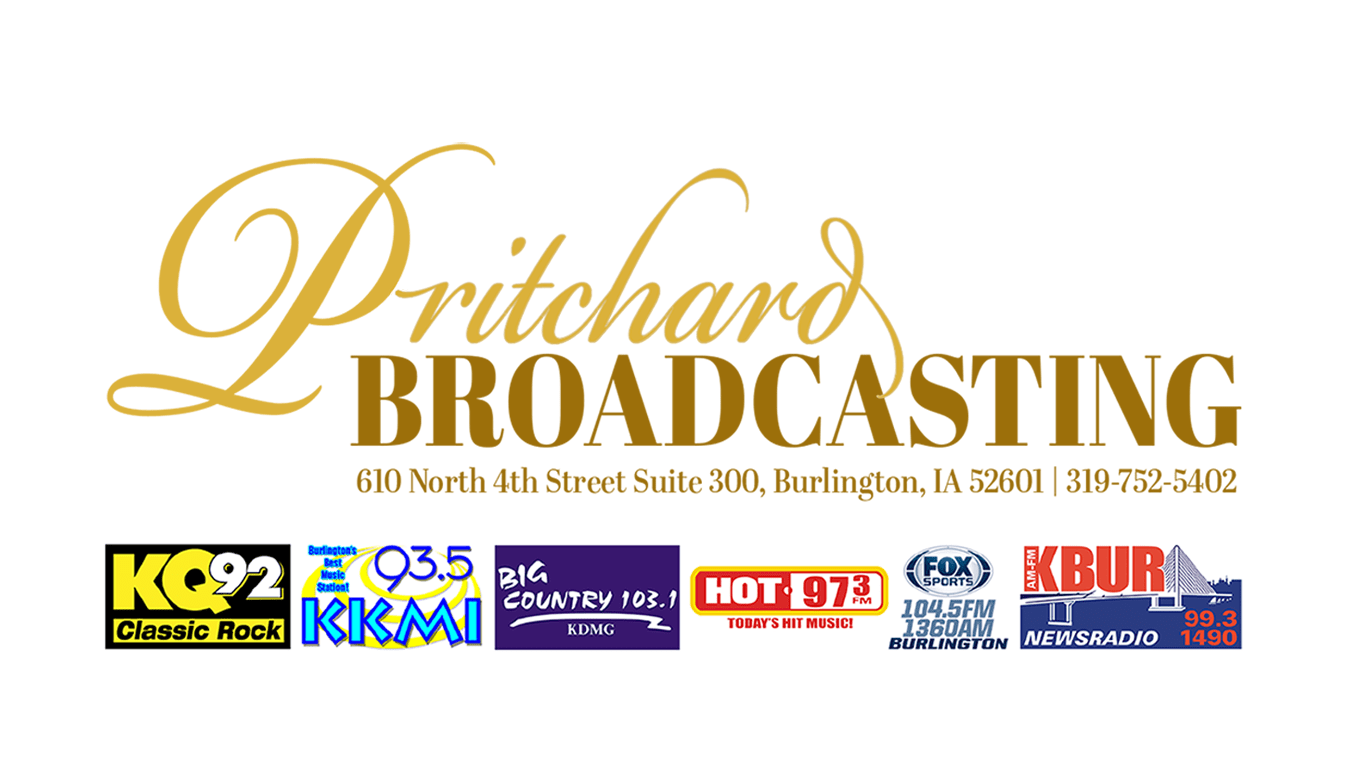 Pritchard Broadcasting is a locally owned media and entertainment company specializing in live events, radio, digital, and social media. We provide information and entertainment to the local community and trusted marketing solutions to area businesses.
Pritchard Broadcasting currently has a space available for an account representative and we're looking for a community-oriented individual to join our sales team.
As an Account Representative for Pritchard Broadcasting, you will identify and develop new business opportunities to sell radio, digital, and special events to prospective clients.
Your goal will be to grow client relationships you create and help our customers achieve their marketing objectives. You will have the opportunity to use your experience to make our customers successful.
To be seriously considered for this position you must be an enthusiastic and hardworking person who thrives in a fast-paced, high-growth, rapidly changing culture and environment.
Interested?
Send your cover letter and resume to:
Pritchard Broadcasting
610 North 4th Street, Suite 300
Burlington, IA 52601
Or email marketing@burlingtonradio.com
No calls, please.
Pritchard Broadcasting is an equal opportunity employer.